By Maria San Filippo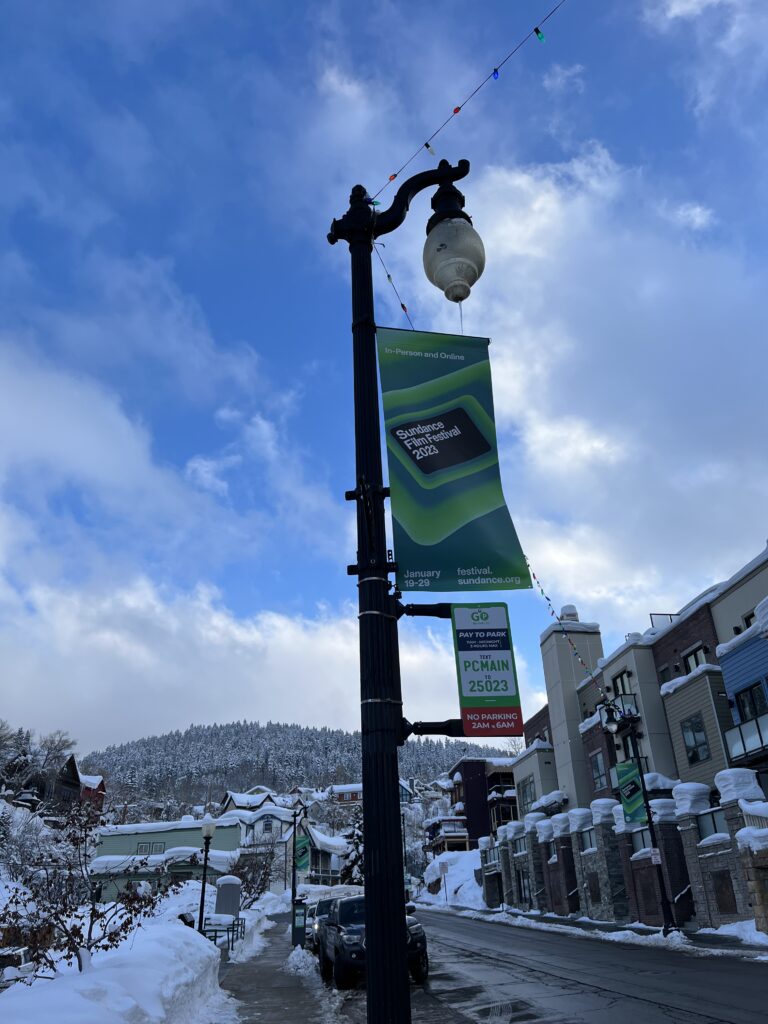 With the highly-anticipated return to an in-person event after two years coinciding with my being West Coast-based this semester and having a Sundance-centric book to promote, I seized the chance to leverage my last year as NRFTS editor into a press pass to attend this year's Sundance Film Festival. It was my third time attending in as many decades: my first visit, as a twentysomething grad student in 2001, was as a festival volunteer and cub reporter; my return in 2015 was as a thirtysomething girls-tripping festival tourist and rookie blogger; as a now-fortysomething sporting the enviable Press & Industry (P&I) pass that grants admission to the screenings held for accredited journalists and industry folk, I felt I'd finally arrived.
Those earlier experiences were exhilarating and exhausting in equal measure. My post-Y2K, pre-9/11 initiation into Sundance-ing seems halcyon in retrospect. In those days, volunteers got free lodging and admission to screenings in exchange for (in my case) frigid shifts spent directing festival-goers around venues; though I maintain that never before or since have I spent so many hours on end consistently cold, it felt like a worthwhile trade for the chance to crash industry parties and be in the audience for the world premiere midnight screening of The Blair Witch Project. I even managed a romantic fling with a fellow volunteer with whom I was caught canoodling in a photo that made it onto the front page of the town paper (I repeat, I was in my twenties). I can only surmise I was fueled by youthful fortitude and cinephile fervor. Fast-forwarding fourteen years found me staying six-to-a-condo with girlhood friends; our festival experience was more oriented towards star-gazing (not the cosmic kind) and wine-and-dining between extremities-numbing waits on line; many memories later but not so hearty as my younger self, by departure time I was down for the count with a cold.
Gearing up for my whirlwind five days in Park City this year, I kept recalling Joan Didion's strategic dictum for location reporting (I'm paraphrasing): "Get in, find the story, get out." Snow- and traffic-clogged Park City, while a far cry from the war-torn places Didion often reported from, nonetheless necessitated a similar single-mindedness to navigate the enticing entries in every screening timeslot alongside the added lures of panels and parties, plus plucky Slamdance, offering a full slate of counterprogramming mere steps aways. There with multiple motives in mind, my maximizing self soon found it impossible to do anything like justice to it all – at least not without entirely forgoing sleep – and thus I continue to rue not being a better self-promoter/networker, nearly always opting to bow out of a party to duck into a movie.
Attending P&I screenings means minimal queueing outside; what you gain in circulatory benefits and expediency is countered by their no-frills staging in lesser venues and the absence of filmmaker Q&As. For me, the tradeoff was well worth, though I did miss the thrill of anticipation and, sometimes, gratification that infuses premieres, especially at larger venues like the Eccles Theater; posing as a jaded journalist meant adopting their air of detachment. Either way, that all attendees were required to sign the Community Agreement, a dealbreaker for a WSJ critic who termed it "The Sundance Film Festival Loyalty Oath", I'll admit gives me pause about my own future festival-going.
Riding into town on the winds of reminiscence, I made my first festival film a trip down memory lane with the Indigo Girls documentary It's Only Life After All, a thoughtfully moving mash note to my home-state heroes, whose deep-rooted activism has been as important as their music to their legions of fans, and whose friendship and partnership over forty years was conveyed with heartfelt but never hammy regard by the film's director Alexandria Bombach (On Her Shoulders), and significantly indebted to the analog archive that Amy Ray, the more sentimental and legacy-minded of the Girls, has amassed over the years. It was my one highly satisfying indulgence in a celebrity doc, knowing that others on Judy Blume, Michael J. Fox, and Brooke Shields will soon be streaming.
To winnow my wish list, I took advantage of Sundance's exceptional (in comparison to other major festivals) gender parity in seeking out women-directed works – a majority of this year's feature offerings, thanks to Sundance top brass like outgoing Festival Director Tabitha Jackson, Director of Programming Kim Yutani, and Institute CEO Joana Vicente. While IndieWire headlined "This Year, Sundance Was All About Sex," I saw it somewhat differently, as lingering fallout from #MeToo, Time's Up, and myriad unreported instances of sexual assault and discrimination seeping into many sex-foregrounding stories. The most high-profile of these arrived at the festival preceded by their acclaimed source material, namely now-screenwriter (and, as she pronounced at the post-premiere Q&A, director-to-be) Ottessa Moshfegh's co-authored adaptation of her macabre 2015 novel Eileen, alongside the transformation of Kristen Roupenian's viral New Yorker short story "Cat Person" into a feature film written by Masters of Sex creator Michelle Ashford and directed by Booksmart writer Susanna Fogel.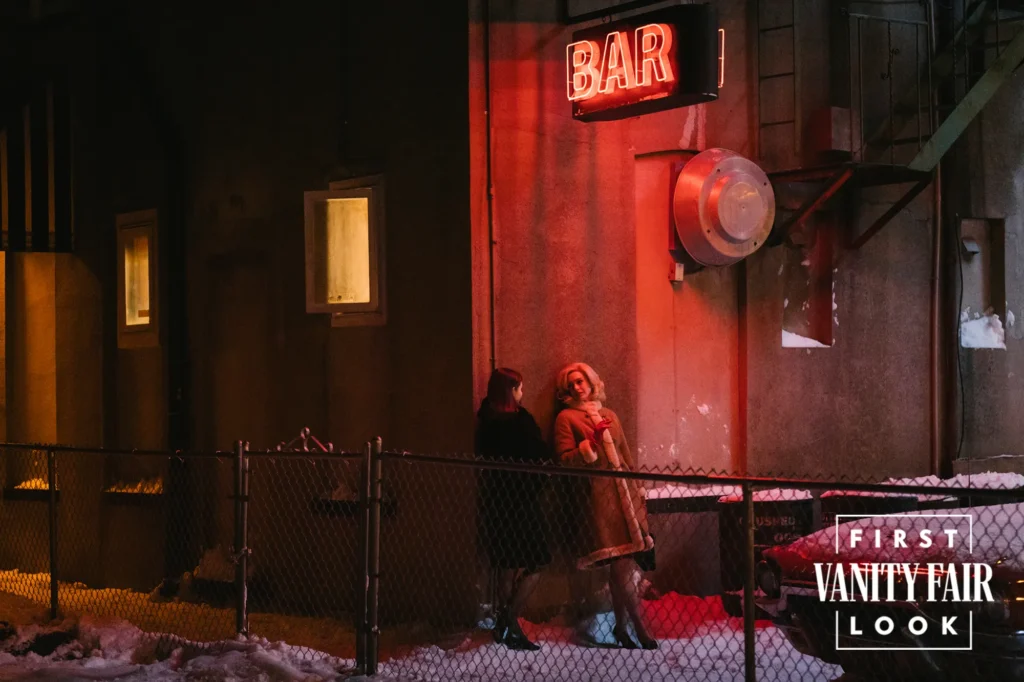 In the former, playing an emotionally abused daughter no less degenerate than the juvenile inmates she monitors working at a correctional facility in 1960s outer-Boston, New Zealander Thomasin McKenzie (Leave No Trace) as the titular protagonist nominated by The New Stateman "the least likeable protagonist in fiction?" proves herself capable of both the rough-hewn North Shore accent and Moshfegh's deadpan despair. Eileen's flat observation that "Everyone's pretty angry here. It's Massachusetts," is topped only by her subsequent reply to crusading psychologist Rebecca's (Anne Hathaway) questioning what could make a boy commit patricide: "Everyone wants to kill their father." Though Hathaway doesn't sufficiently disappear into the Rebecca role, perhaps that's fitting given the character's patrician posturing and cultivated poise, and the movie star-like reverence with which Eileen regards her. Like the novel, the film hinges on a revealing monologue that's left intact and may well carry comparable weight if you don't know what's coming, but the screenplay's shying away from the novel's wallowing in scatological squalor ultimately makes Eileen's cinematic rendering feel toothless and its too-quick third act seemed undercooked.
Cat Person, by contrast, goes overboard in casting for bigger fish, scaling up from the story's sly appraisal of how persistent asymmetries between the sexes play out; though it directs some pointed barbs at incel culture, the film's final third dissolves into mayhem. Leads Emilia Jones (CODA) and Nicholas Braun (Succession's Cousin Greg) bring the right amount of naïveté and dissembling respectively, and the cinematic incorporation of texting and inner monologue are deftly deployed, with the story's double-whammy of the would-be couple's cringe-inducing consummation followed by spiraling-out text-stalking land as searingly on screen as on page. As if the filmmakers thought ending there (as the story did) would have felt lightweight, the final act veers violently to follow the effects of society making women liable for self-protection from predators; while I'm still sorting what's lost in the wreckage, it lacks the story's focused impact.
Though it didn't arrive in Park City with the same level of notoriety, Chloe Domont's Fair Play soon acquired massive buzz and a $20 million sale to Netflix (that Variety judged this not good news reveals much about Big Streaming's effects on indie films and filmgoing). Like Cat Person and other watercooler-worthy works of late (I May Destroy You, Promising Young Woman, Tár), it taps into post-#MeToo frustrations in its indictment of bro culture and workplace sexism in the macho field of high finance. Yet for all its slick allure and infectious pull, I found the film's unreflective infatuation with the wealth-mongering world it inhabits off-putting. With a final act that dissolves into a War of the Roses-style slugfest and "bad apple" sacrificed, Fair Play lets the Gods of the Universe off with a slap on the wrist. Though it seems not as ideologically nuanced (or hedging) as Tár, it could well generate a similar level of controversy in the coming year, provided that Variety's prediction that Netflix having paid $20 million "to take the hottest film at Sundance off the market" would result in "its banishment to the Siberia of streaming" doesn't come to pass.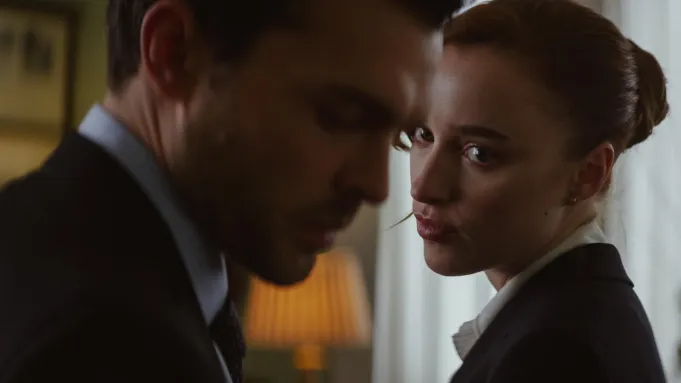 Lower-profile but, like Eileen, implicating mothers in crimes carried out by (young) men, Flemish feature When It Melts, adapted from Lize Spit's 2016 debut novel The Melting by first-time feature director and co-writer Veerle Baetens, structures its premise of childhood sexual trauma by drawing out the sordid incident's reveal at such excruciating length it feels by film's end manipulative, however devastating.
Shifting to address spousal abuse, writer-director Noora Niasari's Audience Award-winning debut feature Shayda, set in 1990s Australia, plays out like a procedural, tracking a refugee mother's anxious weeks in limbo awaiting a court custody decision after fleeing with her young daughter from the husband determined to prevent their divorce by dragging his family back to Iran. Though clunky and overwrought at times, the film is secured by its stellar female lead Zar Amir Ebrahim (Holy Spider) and supporting actor Leah Purcell (Wentworth) as an ally-turned-friend. A lighter mother-daughter drama from the Iranian diaspora that I sadly missed seeing, Waldo Salt Screenwriting Award winner The Persian Version is only the third feature from Maryam Keshavarz, whose debut Circumstance (2011) also premiered in Park City and is ripe for revisiting given women's activism in the wake of recent crackdowns by morality police in the Islamic Republic.
Run Rabbit Run, also an Australia-set mother-daughter melodrama starring another Succession scion, Sarah Snook, amped up the horror elements sufficiently to earn a spot in the Midnight section. With a premise promisingly reminiscent of Jonathan Glazer's unnerving Birth (2004), Snook's single parent is forced to confront her long-repressed role in her sister's childhood disappearance when her daughter suddenly claims to be the sibling reborn. Veteran TV director Daina Reed and first-time screenwriter Hannah Kent crank up the speculation and suspense compellingly for much of the film's first hour before succumbing to stale horror movie machinations; moreover, in seeming to allude to the nation's historical violence against its indigenous population only to abandon that allegorical avenue makes for another ending unsatisfying in being both excessive yet empty.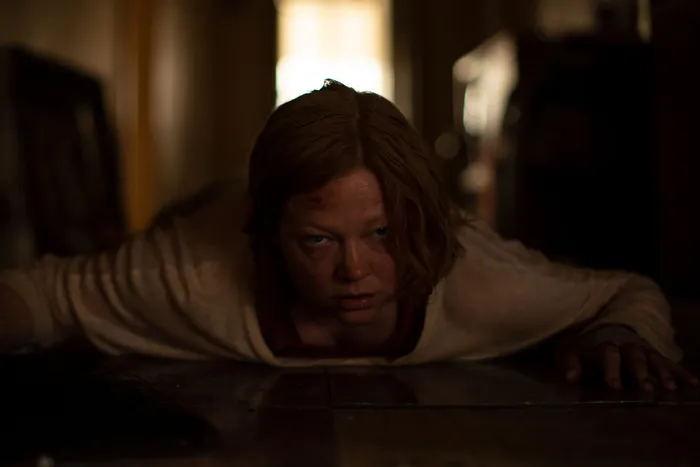 Moroccan writer-director Sofia Aaloui's Animalia draws on dystopian sci-fi conventions in mounting a crisis that leads a marooned pregnant woman towards enlightenment; evidencing a distinctive vision and inventive agility in conjuring effects and atmosphere and worthy recipient of a Special Jury Award for "Creative Vision," here too the final act feels both overdone and left me wanting more.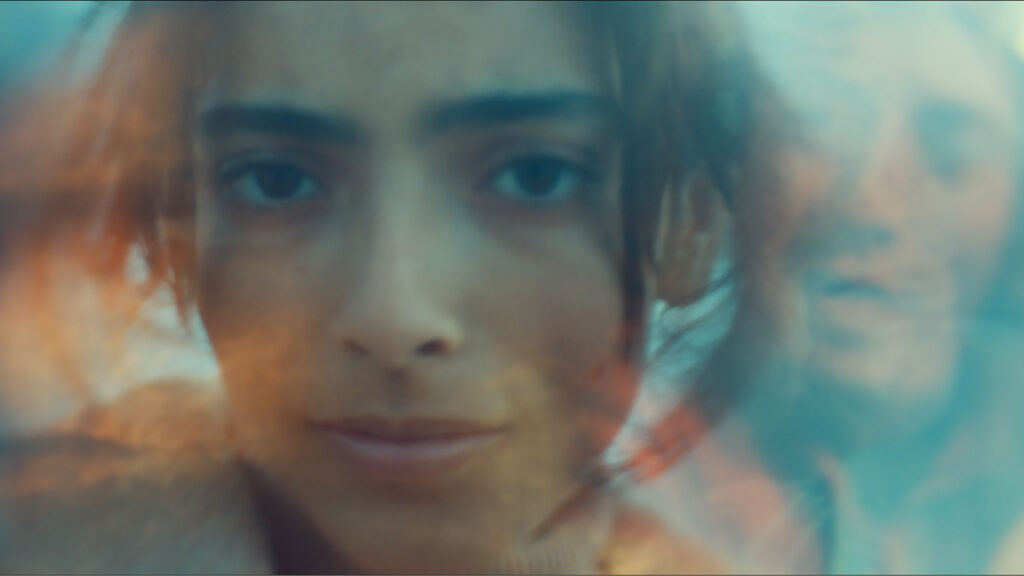 By emergent filmmaker-focused Sundance standards a veteran, Italian filmmaker Emanuele Crialese's latest, L'Immensità, chronicles another mother-child bond up against oppressively heteropatriarchal forces, those of 1970s Rome's burgeoning bourgeoisie; bold yet predictable, its brightest note even amid the vividly patterned period costumes is Penélope Cruz as the headstrong Spanish-born housewife stuck in a brutish marriage and revered by her gender-nonconforming son, said by Crialese to have been autobiographically inspired. Another queer-identified Sundance veteran, Ira Sachs (Keep the Lights On, Love Is Strange), was back with Passages, about a love triangle established when one-half of a gay male couple (Franz Rogowski and Ben Whishaw) falls for a fetching young woman; given that she is played by Adèle Exarchopoulos, this registers as entirely believable. Less believable, given Rogowski's off-putting performance and his character's callous treatment of both lovers, is why they put up with him. Not one to shrink from unlikable protagonists with unexamined privilege, Sachs fully embraces his European arthouse leanings here in ways both good and bad; the former in depicting sexual intimacy between men with an authenticity rarely seen even in art film; the latter for succumbing to the tired trope of the male bisexual as capricious narcissist that dates back to Sunday Bloody Sunday (1971).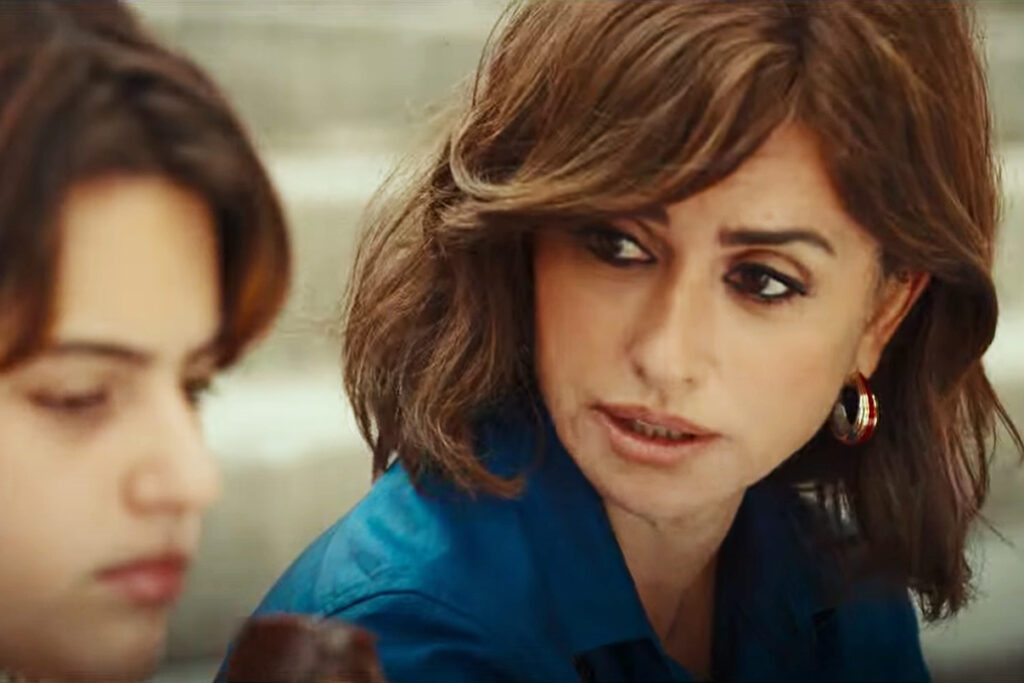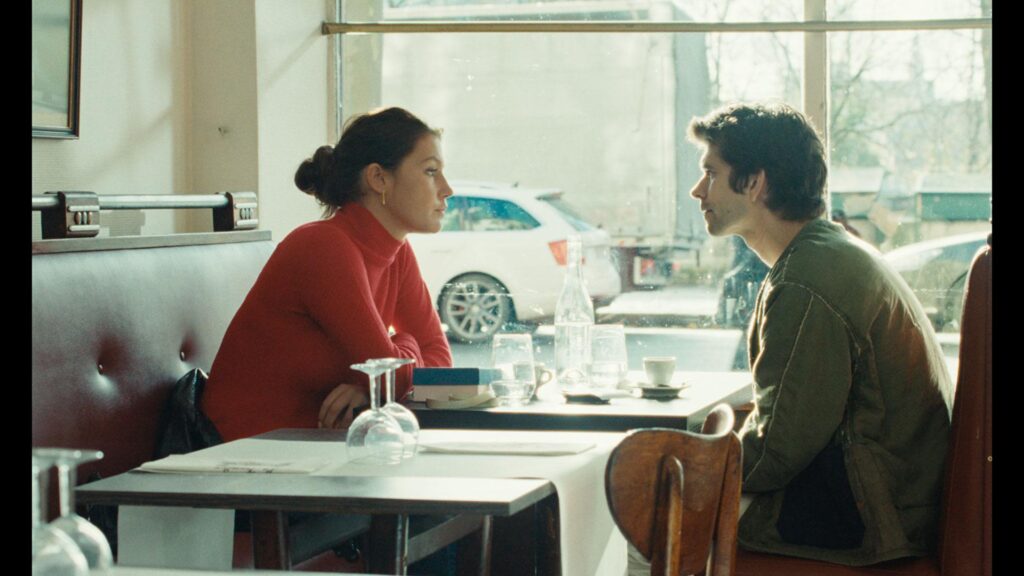 Feature narrative debuts by Erica Tremblay (Fancy Dance) and Alice Englert (Bad Behaviour) were also anchored with electric lead performances by Lily Gladstone and Jennifer Connolly respectively. The former film's formulaic structure and sentimentality undermined its power for me, even as I appreciated its Winter's Bone-esque placing of a queer Indigenous woman in the role of investigator stubbornly conducting a one-woman search for her missing sister while fighting to keep custody of her teenage niece. Established actress Englert (Ginger & Rosa, Top of the Lake: China Girl) takes more chances and occasionally goes off course, but overall lands its mother-daughter diptych of women behaving badly by giving into their anger and bad boy tendencies respectively. With Ben Whishaw and Dasha Nekrasova of (again) Succession's Comfrey fame slyly winning in supporting roles, Bad Behaviour displays some of Englert mère Jane Campion's absurdist wit and wry mocking of first-world folks' vapid spirituality.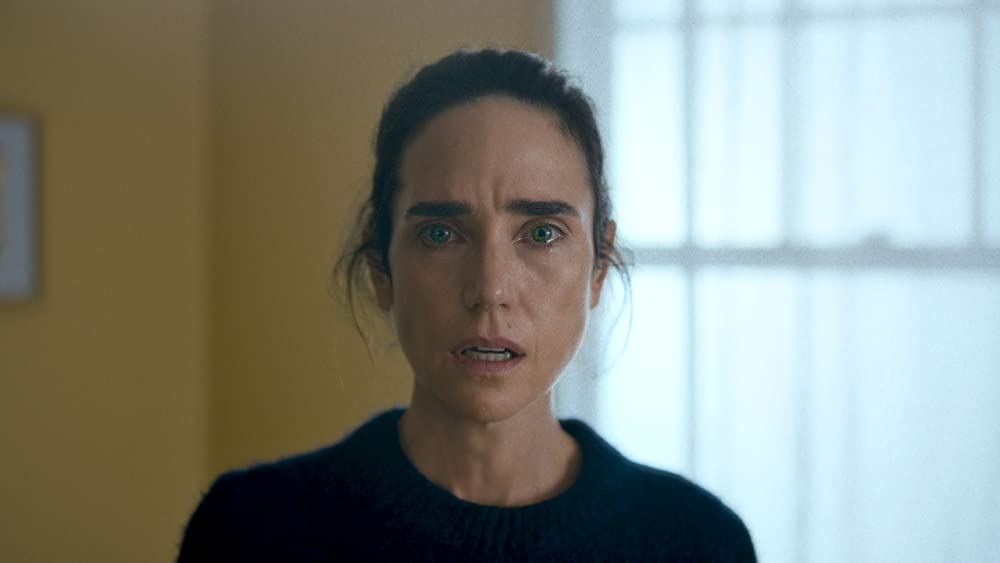 Two other bold but well-balanced braiding of comedy and tragedy stood out: Grand Jury Prize-winning Charlotte Regan's debut feature Scrapper, about an estranged father reuniting with the newly motherless 12-year-old daughter reluctant to give up her Pippi Longstocking-like existence living alone in their council flat, has an Andrea Arnold-meets-Michaela Coel sensibility and strong lead performances from Harris Dickinson (Beach Rats) and newcomer Lola Campbell. While Scrapper tilted too twee for my liking, Babak Jalali's Fremont ranks for me alongside Barry Jenkins' exceptional yet still little-known debut Medicine for Melancholy for its understated romance set amid race relations and political realities, also evocatively shot in black-and-white in the Bay Area. Journalist-turned-actor Anaita Wali Zada, herself a political refugee who recently emigrated from Afghanistan, gives a simultaneously soulful and deadpan lead performance in the lead role of an insomniac Afghan translator adjusting to U.S. life while working at a Chinatown fortune cookie company and tentatively looking to date; the strong supporting cast includes Jeremy Allen White (The Bear).
Alongside a focus on the immigrant experience, this year's program, prompted by home-front hardship both pandemical and political, critically appraised neoliberal capitalism's designation of urban communities of color and other vulnerable populations "acceptable casualties." Writer-director A.V. Rockwell's A Thousand and One shares the aforenamed titles' outsized ambition without losing its footing; indeed, the strongest element of this Grand Jury Prize-winning debut feature is the epic scale it brings to a story and characters customarily relegated to crime logs and "copaganda" police procedurals: a formerly incarcerated Black mother's tenacious resolve to raise the son she has reclaimed from New York's foster care system. Starting on Rikers Island in 1993, Rockwell tracks the pair's steadfast efforts at survival through day-to-day travails, interspersed with actual news clips and headlines that underscore with bitter irony Giuliani/Bloomberg-era hypocrisy and malfeasance and offer a damning portrait of the next decade-plus of coercive displacement and structural racism. Moreover, it does so from a distinctly Black-centered view that highlights landlord harassment and "stop and frisk" policing but omits mention of 9/11. On par with Spike Lee's Do the Right Thing, A Thousand and One brings comparable dignity to, through depicting indignity to, Black New Yorkers, with multi-talented Teyana Taylor giving a breakout dramatic performance in the leading role.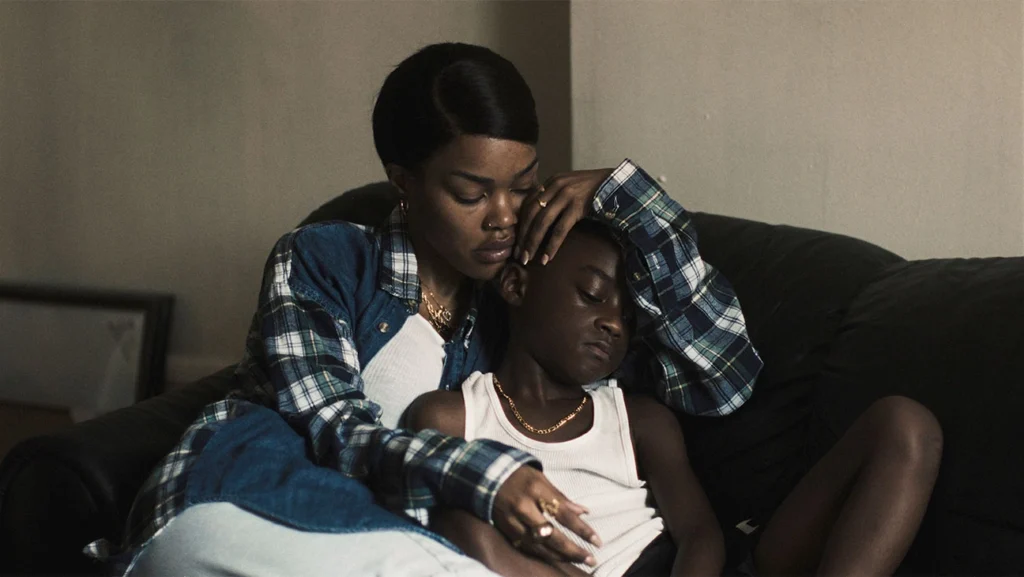 With more minimalist ambitions, my other favorites of the festival were similarly shaped with impeccable narrative construction and stick their landings. Korean-Canadian playwright-turned-filmmaker Celine Song's A24-produced Past Lives traces over multiple years the resilient connection between childhood friends now a half-world apart; co-lead Greta Lee, whose comedic talents I've long enjoyed, gives a thrilling star turn as beautifully fine-tuned as the script, with the film's denouement widely remarked upon as leaving festivalgoers (myself included) in tears.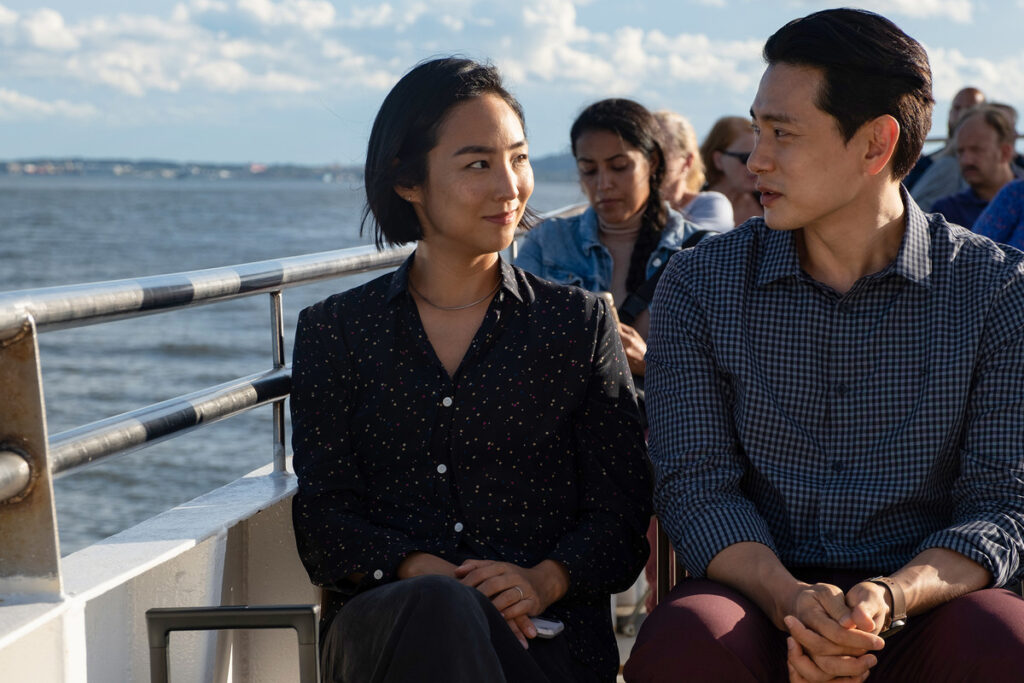 Also unfurling slowly but surely, with an intimacy that grows to seem epic and an ending that resounds with emotionally earned weight, French writer-director Rebecca Zlotowski's fifth feature Other People's Children stars Benedetta's Virginie Efira as a kind of character too rarely seen onscreen: a perimenopausal woman negotiating her personal and professional lives, without kids of her own but nevertheless a parental force in ways less recognized yet still essential (in a quirky cameo, nonagenarian filmmaker Frederick Wiseman plays her gynecologist "Dr. Wiseman"). Another festival favorite similarly dared to reconceive our (e)valuation of affective bonds; Lithuanian filmmaker Marija Kavtaradze's sophomore feature and Directing Award winner Slow follows ardent Elena (real life dance artist Greta Grineviciute in her first feature role) as she forges a non-libidinal yet (or, perhaps, thus) intensely intimate relationship with an asexual sign language interpreter.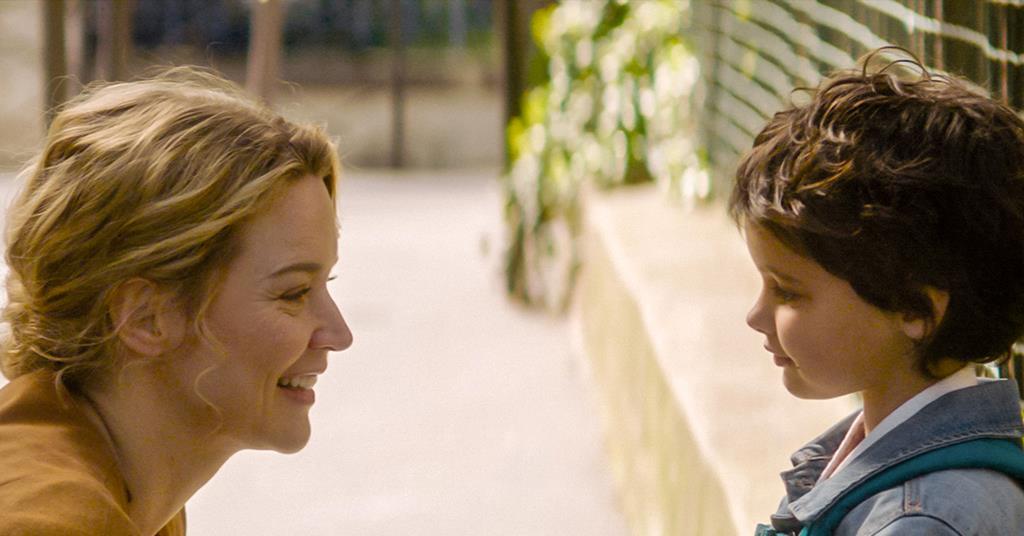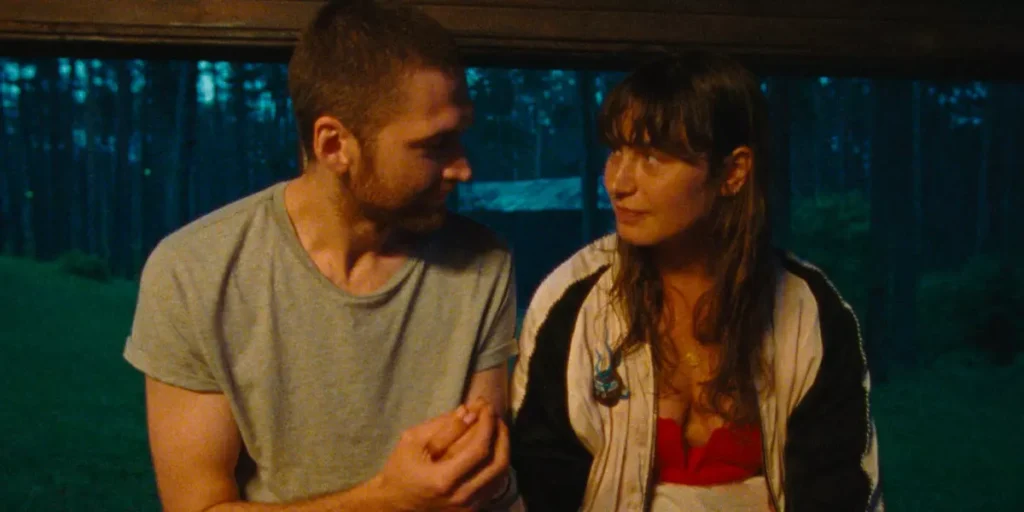 Last but by no means least, Nicole Holofcener's seventh directorial feature You Hurt My Feelings struck me as her best since her 1996 debut Walking and Talking. It maintains her sharp, affectionate sense for human foibles and brings back Julia Louis-Dreyfus (star of Holofcener's 2013 Enough Said) as leading lady, while offering a deeply considered reflection on why we look outward for validation and value the shiny over the solid; as an apt example of the latter, Holofcener's understated approach similarly resigns her consistently well-crafted body of work to being perennially underappreciated.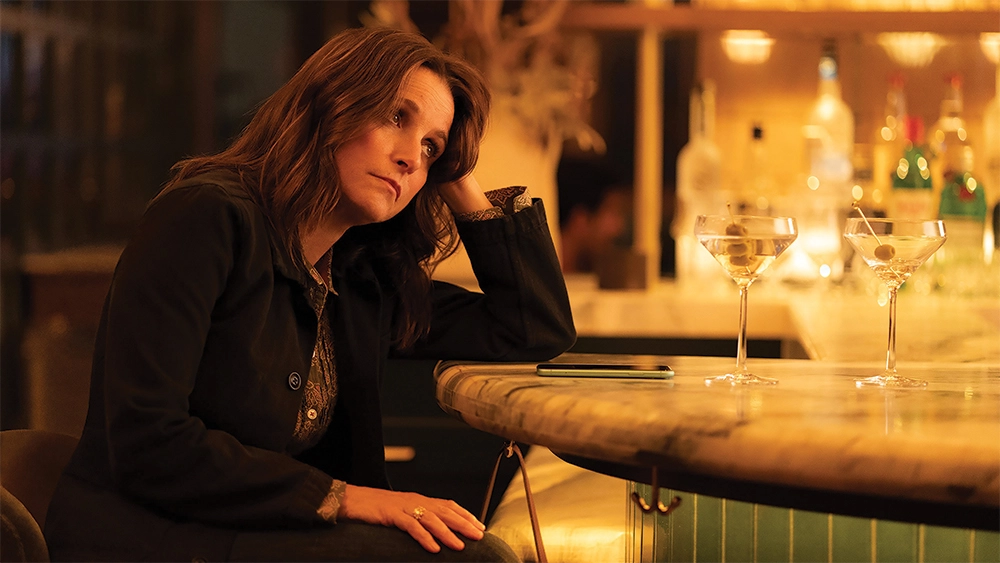 Park City has ballooned such that it now seems worthy of the claim staked by its name; perhaps my orbit was smaller back in the day when I was put up in the Main Street dorms (a perk no longer extended to volunteers) or as we did back in 2015 having planned ahead and shelled out sufficiently to have scored staying in an increasingly aspirational accommodation a walk away. The city bus system is still free but seems harder to navigate even with GPS-equipped devices, as the lines have proliferated and the routes overlap; while there's not much chance of getting lost, the challenge of staying on schedule looms large. Rumor has it that the city elders don't want the festival here, given that the town is already bursting at the seams with higher-spending ski vacationers; noting their near-even proportion to festival-goers whose film chatter was drowned out by discussions of gear and snow reports, I wonder who will be left standing amid climate crisis and the perennially presaged "death of cinema."
Not even with a P&I pass did I manage to see everything I had hoped to catch before the streaming window closed, much less before leaving Park City; among my regrets were audience-selected Festival Favorite Radical, trans lives-focused The Stroll and KOKOMO City, hard-hitting Grand Jury-and Audience Award-winning docs 20 Days in Mariupol, Beyond Utopia, and The Eternal Memory and all of the shorts programs (I missed the days they screened ahead of features). Some of what I left on the table will surely soon be streaming – the aforementioned celebrity docs alongside others making the case for Nikki Giovanni, Shere Hite, and Nam June Paik and against Brett Kavanaugh among them – while the star power of Gael García Bernal's Cassandro! and Randall Park's Shortcomings, and the ratings controversy around Mia Goth and Alexander Skarsgård's Infinity Pool, will keep them on the radar. But when even high-profile projects like Eileen went unsold and with art house chains Landmark, Pacific, and Regal shuttering theatres nationwide, what Vulture termed Sundance's existential crisis has not abated; and yet these days "it could have been worse" passes as positive news, and overall Sundance 2023 seems like a win. Whether I'll make it next year for the fortieth anniversary of the festival and its first with incoming Festival Director Eugene Hernandez at the helm is to be determined, but for me the third time felt charmed.