---
ARTICLES
---
By Jackson B. Smith
Excerpt: Travelling down the disorienting and non-linear path of Claude's memory, one quickly gains a sense that he has spent the greater part of his life working. His profession was publishing, and in it he served at every rank, from shipping and packaging magazines or cutting paper, through various editorial and administrative desk jobs, and eventually – the total disorder of the narrative leaves us guessing when – becoming a successful novelist. At every one of these stages, in nearly every scene of his professional and personal life, he is bound to the clock. READ MORE
Excerpt: In the 1950s and 1960s, we ought to note, American cultural exports seemed antagonistic to the flourishing of a distinctively Canadian national culture. Overshadowed by Hollywood, which effectively controlled many Canadian distribution outlets, filmmakers clamoured for quotas (in theatres and on television), tariffs to support domestic production, and access to government film contracts (Edwardson 2008, 94). Television and radio stations were unable to open their own networks and remained mere affiliates of the Canadian Broadcasting Corporation (CBC), while periodicals struggled to compete with American behemoths like Time and Reader's Digest. This provided the first impulse for the industrialisation of Canadian culture. READ MORE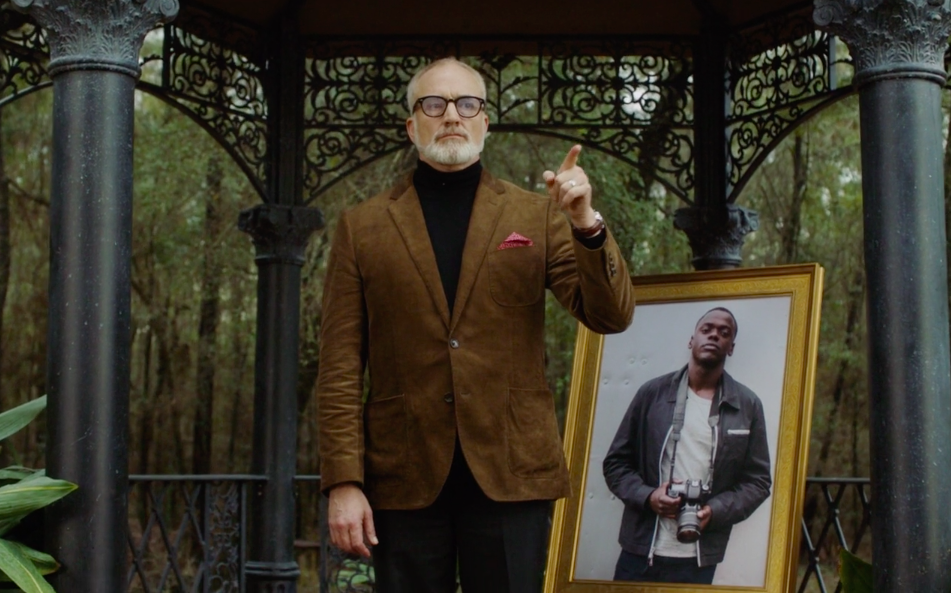 Excerpt: Perhaps one of the most striking features of Get Out is its use (and playful subversion) of multiple filmic genre tropes, most notably, sci-fi, horror, and comedy. The aforementioned scene between Chris and Rose is emblematic of how the film uses horror and comedy to critique post-racialism. Throughout, the racialized horror that is 'revealed' to Chris is always already anticipated by his best friend Rod, who doubly functions as comedic side-kick and as canary in the coal mine. Despite Rod's sometimes bumbling role as primarily comic relief, his character ultimately functions as the (only) voice of reason, constantly (and often frantically) warning Chris about the continuing horror of white hegemony and white violence. Unlike Rod, Chris is not able to identify this horror as an immediate and obvious fact. Instead, the horror of a neoliberal 'post-race fantasy,' and the specter of slavery haunting it, must unravel for Chris, just as it (ostensibly) must unravel for the audience. READ MORE
Read Train and Warwick's contribution to "Now Is the Time of Monsters": A Roundtable on Contemporary Horror here!
By Joel Frykholm
Excerpt: The mode of criticism that undergirded the sacralization of serial television in Sweden has not disappeared. The cultural sections of Swedish newspapers still offer their readers relatively long-form pieces that highlight the 'complexity' and 'depth' of certain television series (see, for example, Ahlström 2014) or that broadly adopt the language and logic of academically informed literary criticism (see, for example, Aagård 2017). Similarly, the canon of serial television that had coalesced by 2010, built around 'classics' such as The Sopranos, The Wire, Mad Men, and Breaking Bad, is still active to some degree (see, for example, Ahlström 2017c; Söderström 2016b). An anti-televisual ethos also persists – typically manifested in disdain for other program types than prestige TV – as does a tendency to posit 'entertainment' as anathema to true televisual quality (see, for example, Svanell 2014). READ MORE
Read Frykholm's blog post Netflix, HBO Nordic, and "Glocalized" TV Series: The View from Sweden here!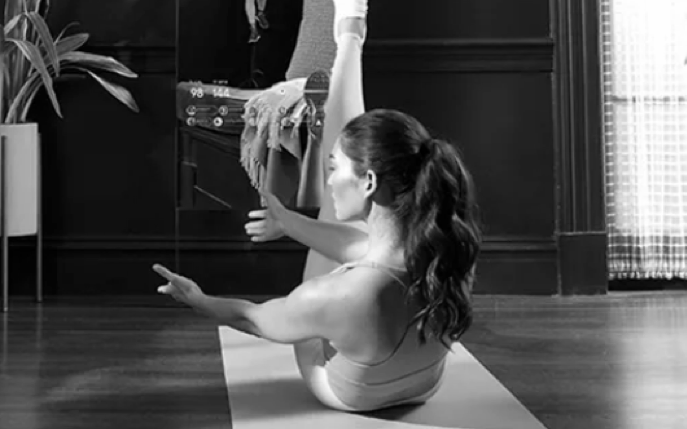 Awarded First Prize in the 2021 Society for Cinema and Media Studies TV SIG Graduate Essay Contest
By Peter Arne Johnson
Excerpt: Decades later, with the introduction of flat-screen televisions, the gendered tensions brimming beneath television once again proliferated. Newman and Levine (2012) outline how early-21st century promotional discourses – from Today show segments to newspaper ads – offered consumers advice on how to deal with the implicit tension between masculine 'hardware' and the feminine domestic sphere (108). Similar to the postwar advertisements that targeted suburban housewives, these discourses positioned the television as a fetishized gadget and masculine intrusion into the feminine space of interior design and discerning taste. In this early period of flat-screen television, various products and services even claimed to help users 'blend' their televisions into the home. READ MORE
"Englishmen Could Be Proud Then, George': Echoes of Empire in Tinker Tailor Soldier Spy (BBC 1979)"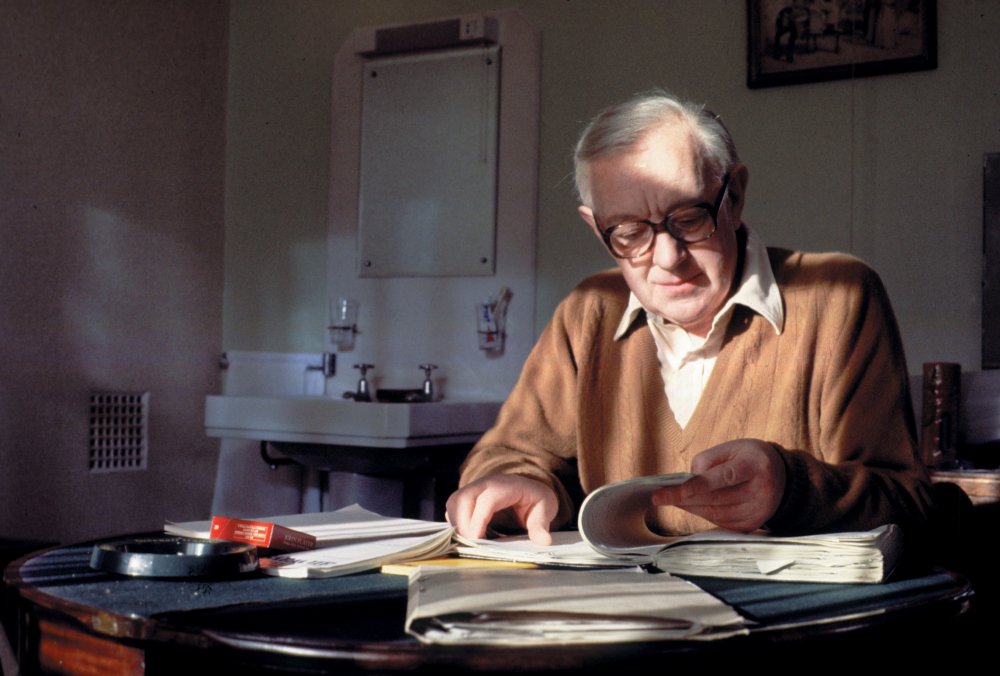 By Philip Kiszely
Excerpt: The close of the decade not only signalled an end for Keynesian social democracy, it also drew a line under the first post-empire era. A palpable feeling of finality – of fatality – grew out of these circumstances, and with it a compulsion to look back, to rake over the imperial past (Hyam 2010) – to audit history. It is in this context that retired intelligence officer George Smiley returns to the fray, in order to unmask a Kim Philby-esque 'Red' traitor operating within the Secret Intelligence Service. A man out of time, Smiley walks among the ruins of 1970s Britain; and his pursuit of the mole 'Gerald' is as much concerned with conserving aspects of tradition and identity as it is with conflict in purely ideological and geopolitical terms. READ MORE
Read Kiszely's blog post "Chasing Down Melancholia: some reflections on writing about the treatment of empire in Tinker Tailor Soldier Spy (1979)" here.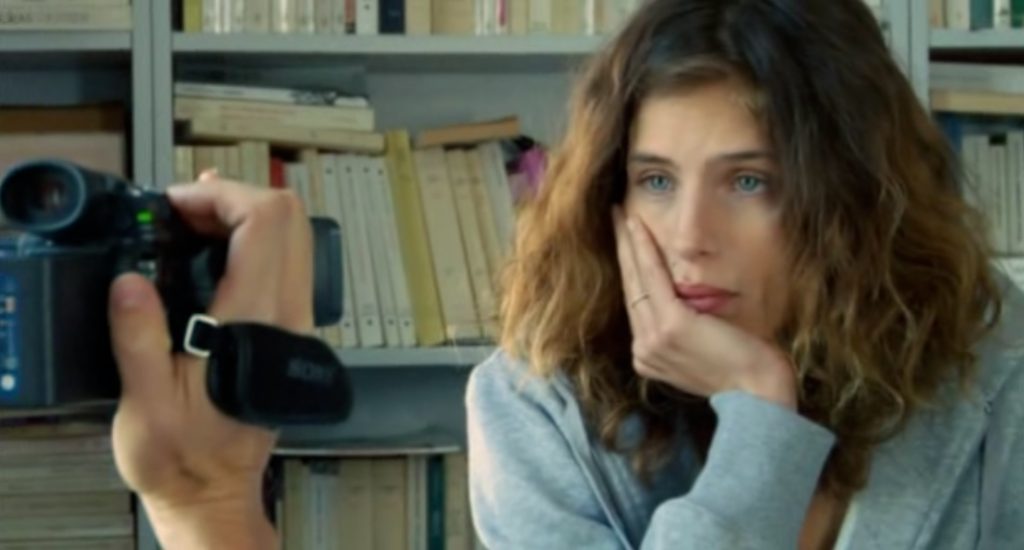 By Lourdes Monterrubio Ibañez
Excerpt: Facing Maïwenn's image on the screen, the actresses – now spectators of the documentary on which the film is based – angrily criticize what they consider to be Maïwenn's narcissistic film, and not a documentary about them. Once again, the filmmaker ironically references the stereotypical narcissism associated with both actresses and autofiction, turning it into self-criticism on both counts. This irony thus completes the circular structure and the protagonists of the autofiction become spectators of it in order to, once again, construct a parody that offers criticism of the cinematic industry and vindication of the actresses, denouncing the professional discrimination they endure. READ MORE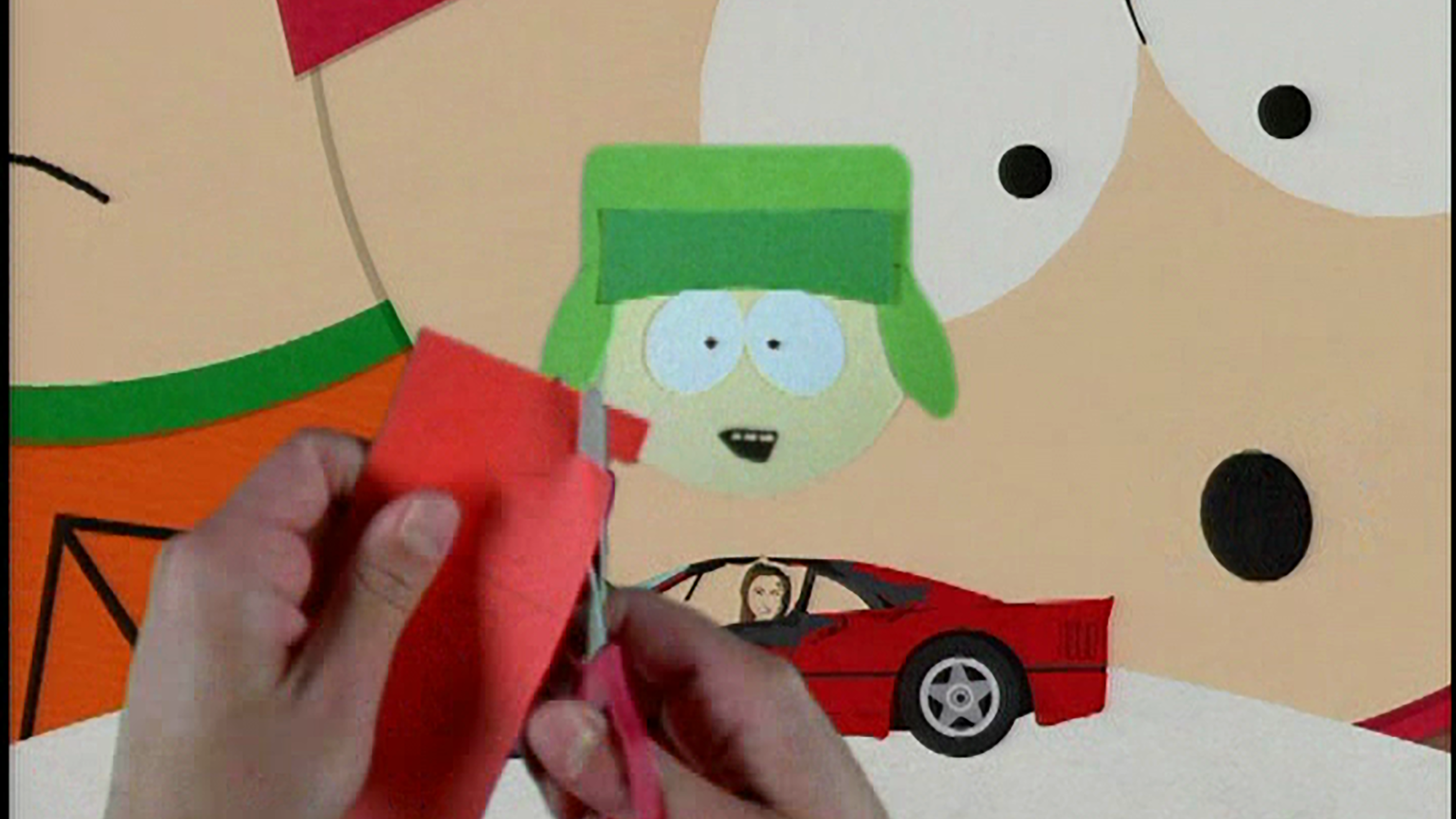 By David McGowan
Excerpt: Criticisms of altering the past are also explored in "Free Hat" via a fake, live-action advertisement that interrupts the animated narrative. Parker and Stone appear as themselves – the "South Park creators" – touting a supposed re-release of the pilot episode on DVD, where the older style of animation is being replaced with three-dimensional models and extra effects:
Parker: When we first made South Park, we didn't want to use construction paper, we just had to because it was cheap.

Stone: And now with new technology we can finally remaster South Park to make it look sharp, clean, and focused.

Parker: And expensive!
As the trailer cuts between the original footage of the pilot episode and the mocked-up remaster, the voiceover humorously claims that "all the charm of the simple little cartoon will melt before your eyes as it is replaced by newer and more standardized animation" (emphasis mine). The satirical implication is that the original versions of Spielberg's and Lucas's films (and even old episodes of South Park) occupy a particular place in history – warts and all – and that changing them in any way risks losing what made them so special in the first place. READ MORE
Read McGowan's latest blog post "The Pandemic Special": South Park's Response to Covid here!
---
REVIEWS
---
---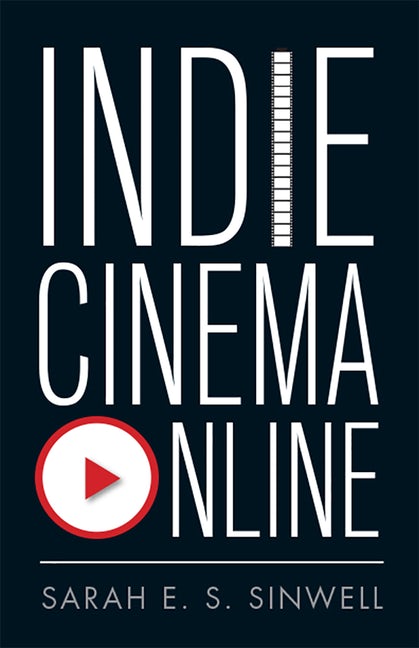 Review by Tom Fallows
Excerpt: Sarah E. S. Sinwell's excellent investigation into American independent cinema in the digital age is, above all things, extremely timely…Sinwell, of course, could not have possibly forecasted a devastating pandemic and its ramifications on the film industry at large, but her book nevertheless provides a much-needed primer for those of us wanting to get to grips with an increasingly dominant online media terrain. READ FULL REVIEW
Indie Cinema Online, by Sarah E. S. Sinwell, Rutgers University Press, 2020
---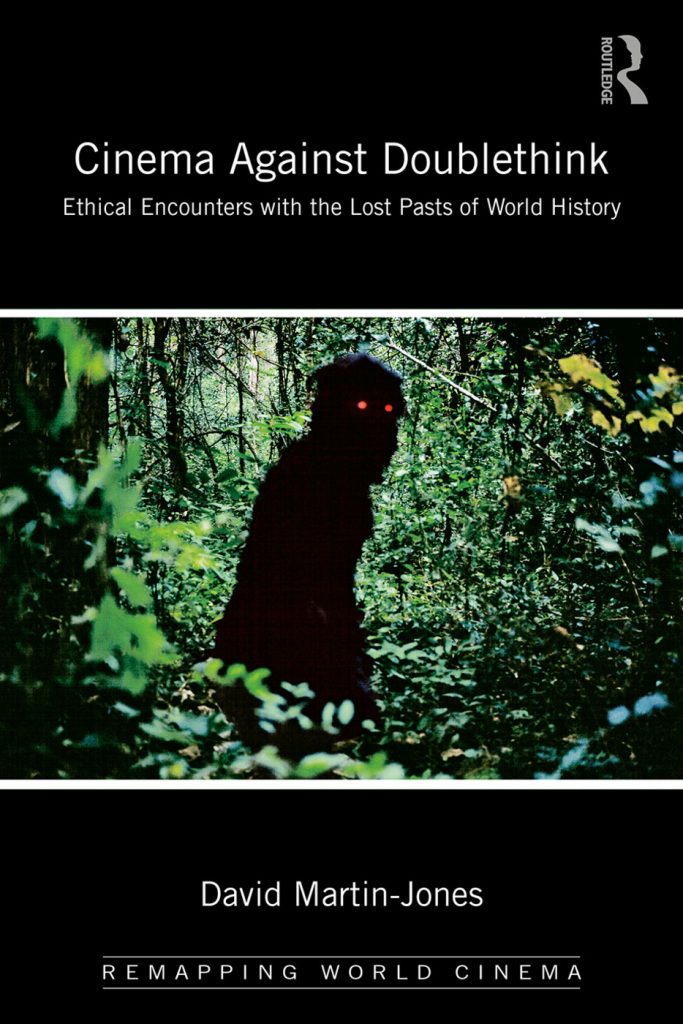 Review by Mani King Sharpe
Excerpt: It is upon these discussions regarding ethics and ethnicity, history, and temporality that Martin-Jones builds a further, more contentious, yet compelling argument that will reappear throughout this book: that, in order to facilitate the process of 'recovery' theorised by Dussel, directors working in different countries have deployed a specific formal-aesthetic strategy, famously theorised by Gilles Deleuze in his seminal Cinema 2 ([1985] 1989), and known as the time-image. READ FULL REVIEW
Cinema Against Doublethink: Ethical Encounters with the Lost Pasts of World History by David Martin-Jones, Routledge, 2019
---
---